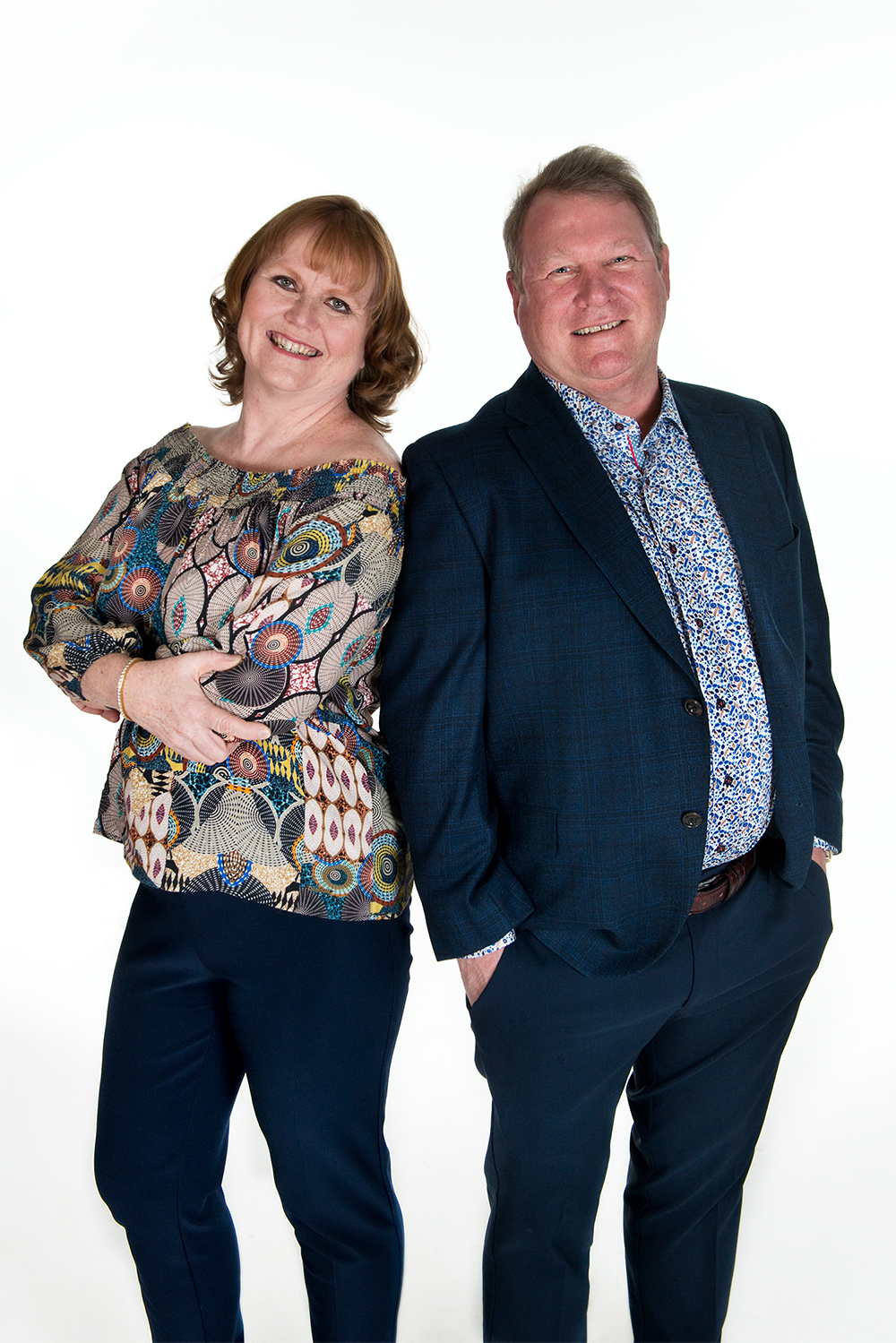 North 42 Degrees Estate Winery began with a dream and a love of agriculture, wine and our community.  It is built on a commitment of quality, authenticity and sustainability.
As 3rd generation farmers of Polish heritage, wine flows deep within our owners roots with sordid tales of winemaking and bootlegging in the Dirty 30's to the transformation of bountiful fruit harvests into wine.  Martin Gorski and Suzanne Dajczak are the happily married co-owners of North 42 group of companies including North 42 Degrees Estate Winery, North 42 Farms, an active grain farming operation and Serenity Lavender Farm.  Martin was exposed to grape growing at a young age when he tended to his grandparents grape vines.  After a career in medical research and quality management Martin, a microbiologist returned to school to obtain his wine making certification from Washington State University.  To Martin, winemaking is the ultimate expression of farming.  He is involved in the daily management of the companies while.  Suzanne, a lawyer, is involved with the marketing aspects of the companies.
"Purveyors of good times and fine wines" captures the essence of what North 42 Degrees Estate Winery is all about.  We are a 17 acre vineyard, winery and Bistro located in the heart of the Lake Erie North Shore appellation producing award winning wines from our own estate grown grapes.   Amid Carolinian forest, our sun quenched naturally rain fed vineyard is gently caressed by Lake Erie breezes, nourished by deep, rich soils and nurtured to perfection.  Martin and Suzanne and the entire North 42 team invite  you, our guests, to  taste the pure goodness of our award winning wines, experience the natural beauty of our surroundings, our culinary team's creations and warm southern hospitality. We offer an authentic winery experience to our guests where you can personally engage with the owners, learn about our history, the viticultural practices and winemaking techniques.
Martin and Suzanne welcome you to discover the ultimate expression of all that is beautiful at North 42 Degrees.